Zofia Szota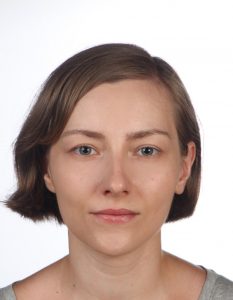 Project
| | |
| --- | --- |
| The first and second name | Zofia Szota |
| University | Nicolaus Copernicus University, Toruń, Poland |
| Faculty | Faculty of Biological and Veterinary Sciences |
| Discipline | Biological sciences |
| Supervisor | Dr hab. Anna Brożyna, prof. UMK |
| Co-supervisor | Prof. Andrzej T. Slominski, University of Alabama at Birmingham, USA |
I finished both first and second cycle studies at Nicolaus Copernicus University in Torun. I got the bachelor's degree in natural sciences in july 2018, and master's degree in biological sciences in july 2020.
My research interests are based on my master's degree thesis, during which I analyzed the influence of melanoma cells on immune response of human blood mononuclear cells. Those interests are: oncology, melanoma cells and cell culture.
During my second cycle studies I participated in POWER project (Universitas Copernicana Thoruniensis In Futuro – modernization of the Nicolaus Copernicus University as part of the Intergated University Program (project no. POWR.03.05.00-00-Z302/17)) titled: "The effect of biologically active substances on cancer cells" which ended with a poster publication. This project also aligns with my interests, since I've worked with the same melanoma cell line as during master's degree thesis.
My current doctoral studies' project is titled: "The significance of pigmentation in melanoma biology and treatment". This project aligns with my interests, because one of the cell lines I'm working with is the same one I've worked during both master's degree studies and POWER project.
Read more:
https://www.researchgate.net/profile/Zofia_Szota
https://orcid.org/0000-0002-6829-4514
Researcher ID: ABC-9335-2020