PhD@NCU Project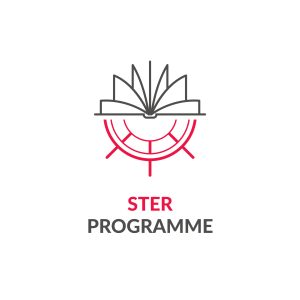 Nicolaus Copernicus University has become one of the 10 beneficiaries of the prestigious program of the Polish National Agency for Academic Exchange (NAWA) – "STER Internationalization of Doctoral Schools."
The STER programme is addressed to Polish universities and research units that run doctoral schools. In accordance with the name of the programme, its top priority includes systemic support for the internationalization of Polish doctoral schools. The specific objectives encompass activities related to improving the quality of education in doctoral schools and increasing the level of scientific research of doctoral students by transferring international experiences and good practices to Polish universities. It is also crucial for the programme to increase the international mobility of doctoral students and faculty members, as well as to attract foreign PhD students and thesis supervisors from abroad. The project is also intended to support long-term international cooperation of doctoral schools.
Nicolaus Copernicus University as part of the STER programme will implement the project titled:
"Internationalization of PhD schools at NCU: a platform for joint & double degrees" (PhD@NCU).
It entails the establishment of new partnership agreements and development of long-standing collaboration with recognized foreign research entities to advance and support doctoral education and create thriving research environment, thereby enabling doctoral students to conduct joint research projects of an international character.
The specific objectives of the project include:
Enhancing the quality of education in Doctoral Schools at NCU and the competitiveness of research projects carried out by PhD students, in particular:
Providing a conducive environment for conducting research with state-of-the-art infrastructure and appropriate support for doctoral students.
Exchanging experience and know-how with foreign scientific institutions.
Investing in the training, assistance, and wellbeing of staff and scholars.
Organising networking meetings of professors and supervisors from abroad.
Holding conferences and lectures delivered in foreign languages, summer and winter schools with the participation of doctoral students.
Developing a set of activities and joint initiatives aiming to increase internationalisation of PhD schools at NCU:
Reinforcing and fostering international collaboration with doctoral schools from around the world.
Significantly increasing the number of joint and double degree doctorates conducted in cooperation with foreign partner institutions, leading to a deeper and more sustainable relationships, exchange of professors and researchers or increased access to expertise and research networks.
Creating academic benefits such as innovation and internationalisation of curriculum and study programs.
Developing applications for project funding and implementing joint international research projects in the field of doctoral education.
Combining expertise in higher education internationalisation with other foreign research units.
organizing study visits as part of YUFE.
Recruitment and acquisition of foreign PhD students:
Ensuring that appropriate measures and right capacity for international collaboration are in place to attract the most able minds from across the world to engage in joint research projects.
Conducting a widespread promotional campaign popularizing 5 Doctoral Schools at NCU by preparing information resources in foreign languages addressed to foreign PhD students.
Granting scholarships for the best doctoral students:
Providing the financial security by scholarships to the best foreign and Polish PhD students who will be implementing cutting-edge doctoral projects in international cooperation under joint or double degree programmes.
The support of foreign mobility of the best PhD students receiving education at PhD Schools:
Supporting foreign long-term mobility by providing opportunities for PhD students to move across their national boundaries and thus, strengthen their pursuit of obtaining joint or double degrees under signed partnership agreements.
The grant amounts to PLN 2 million. The project manager is the Head of Academia Copernicana Interdisciplinary Doctoral School, prof. dr hab. Katarzyna Hrynkiewicz – and the Project Team includes the Heads of the other 4 remaining Doctoral Schools:
prof. dr. hab. Wiesław Nowak – Director of the Doctoral School of Exact and Natural Sciences
prof. dr hab. Roman Czaja – Director of the Doctoral School of Humanities, Theology and Arts

prof. dr hab. Ewa Żekanowska – Director of the Doctoral School of Medical and Health Sciences
prof. dr hab. Tomasz Szlendak – Director of the Doctoral School of Social Sciences
The project will be implemented in the years 2021-2023.