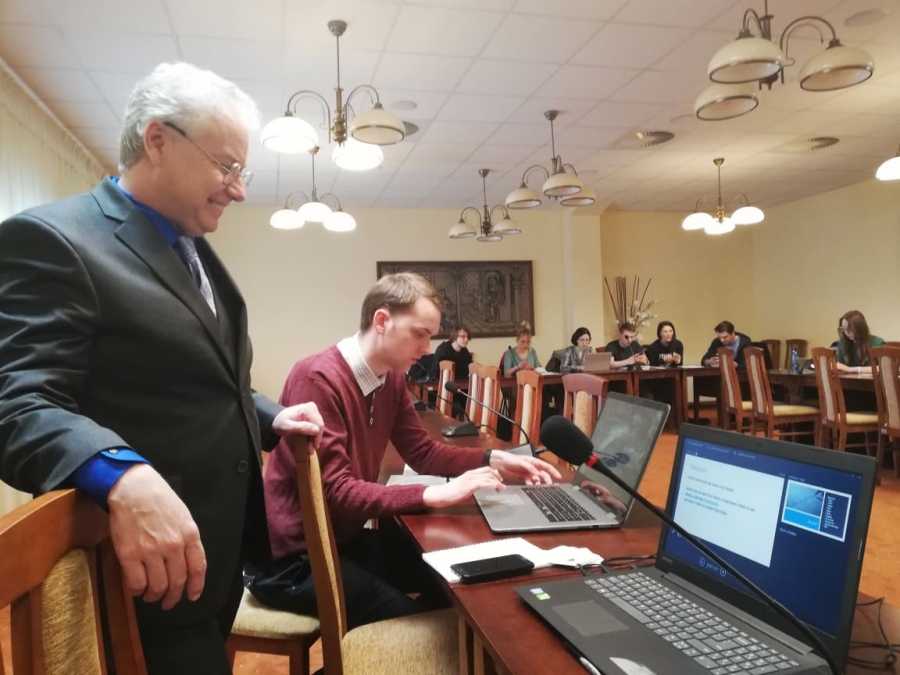 On 1st April 2019 Professor Mark Sherry from the University of Toledo, USA gave a lecture and workshop tit. "Master Class in Writing" at the Nicolaus Copernicus University.
Professor Mark Sherry is a foreign advisor of PhD Candidate Mateusz Smieszek who is preparing own thesis at Academia Copernicana as part of the research project tit. "Empowerment and Disability", supervised by Assoc. Professor Beata Borowska-Beszta, from the Faculty of Education Sciences.
Prof. Mark Sherry's website (in the bookmark "Poland" presentation from the tutorial "Master Class in Writing").