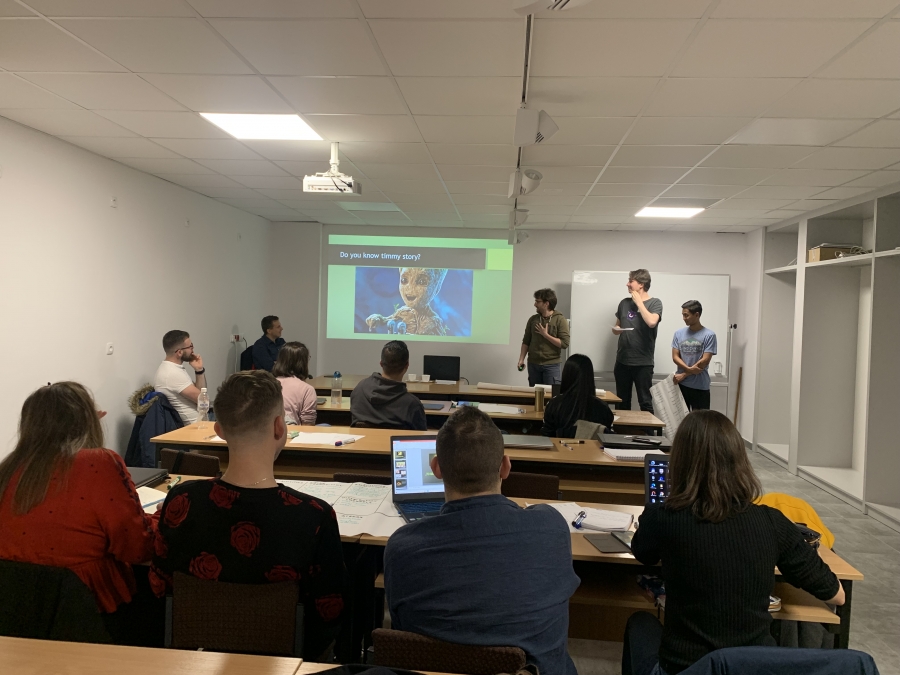 Academia Copernicana Interdisciplinary Doctoral School hosted a workshop on 16-17 November 2022, "Public speaking and investor pitching" , which sought to introduce participants to current techniques of developing a planned approach to making a project investable.
This two-day workshop gave our doctoral students a great opportunity to learn and practice entrepreneurial skills such as pitching, storytelling, structuring of information and presentation skills.
These skills, tailored for young researchers, were taught by highly experienced coaches from Poznan Science and Technology Park (PSTP), each an expert in their own field.
The workshop was packed with practical exercises – at the end of it PhD students were asked to create a pitch deck that was capable of securing funding – it was great fun for all of the participants!
*Workshop was financed within the scope of the project entitled: "Internationalization of PhD Schools at NCU: a platform for joint and double degree (PhD@NCU)", implemented by NCU Doctoral Schools, as part of the STER Programme - The Internationalisation of doctoral schools of the Polish National Agency for Academic Exchange NAWA.